Zen Web Media was created in 2014 in San Diego, California to serve the needs of high-end Business Website Development & Hosting.
Website Development:
Website development involves designing, coding, and testing a website to ensure it meets the website owner's or client's requirements. It includes creating the layout, writing the code, adding content, and testing the website to ensure it functions correctly.
Website development can be done using a variety of programming languages and tools, such as HTML, CSS, JavaScript, PHP, and WordPress, among others. Website development can be done by a web developer or a team of developers, depending on the website's complexity and the project's requirements.
Website Hosting:
Website hosting is the process of making a website accessible on the internet by storing it on a server that is connected to the internet. A web hosting service provider offers the infrastructure and services needed to host a website on the internet, including storage space, bandwidth, and security.
There are different types of web hosting services available, such as shared hosting, VPS hosting, dedicated hosting, and cloud hosting. Each type of hosting has its own benefits and drawbacks, and the choice of hosting will depend on the requirements of the website and the budget of the website owner.
Conclusion:
Website development and hosting are two critical processes that are essential for creating and making a website accessible on the internet. While website development involves designing and coding a website, website hosting involves storing the website on a server and making it accessible on the internet. Both processes require technical expertise and can be outsourced to a professional service provider.
We were ahead of the pack in offering:
HTML5 instead of Flash.
Custom PHP & CSS instead of Drag & Drop Builders
MP4 Video & Music Jukebox
Website Optimization for Speed, Security & SEO
Native WordPress code for easy Changes, Upgrades & Updates
We offer simple hosting & management for your wordpress website:
All packages include:
WordPress Manager
Installs the latest wordpress with the click of a button.
Auto Backup options (Daily, Weekly, Qty of backups to keep)
Update options (plugins, themes, auto, manual, manual backup before updates)
Create a Development copy for experimenting with a new theme, plug-ins, customization… (has the option to replace the current website after a successful test. *if desired)
We also offer advanced packages with Managed WordPress & more…
Summary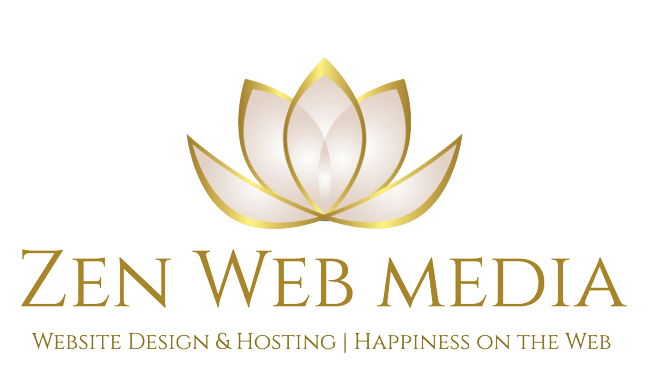 Service Type
Website Design & Development, Wordpress Experts
Provider Name
Zen Web Media
,
5081 Lotus St
,
CA
-
92107
,
Telephone No.16197172973
Area
Based out of San Diego, California. Serving the World
Description
Zen Web Media was created in 2014 in San Diego, California to serve the needs of high-end Business Website Development & Hosting. Website development involves designing, coding, and testing a website to ensure it meets the website owner's or client's requirements. It includes creating the layout, writing the code, adding content, and testing the website to ensure it functions correctly. Website development can be done using a variety of programming languages and tools, such as HTML, CSS, JavaScript, PHP, and WordPress, among others. Website development can be done by a web developer or a team of developers, depending on the website's complexity and the project's requirements. We have created hundreds of websites with thousands of products. Let us help you get the results you desire!